Your Home. Your Lifestyle.
Givens Estates offers a wide variety of homes designed to support your active, independent life. Each style has unique features, but what they all share in common is a worry-free lifestyle with benefits and services covered by your monthly fees. Choose from more than 490 residences in nine distinct neighborhoods with 63 floor plans.
Play Video
Discover Our Beautiful Mountain Campus in Asheville, NC
https://www.youtube.com/watch?v=nPDVoxAKXD8
Decorate and furnish your home with a portfolio of beautiful interior finishes to customize your home and a selection of paint and carpet colors. We work as your partner to find decor that suits your taste. You'll find the best design feature is the naturally beautiful setting of our wooded campus. And your most valuable benefits will be the assurances of privacy, security, convenience, and community.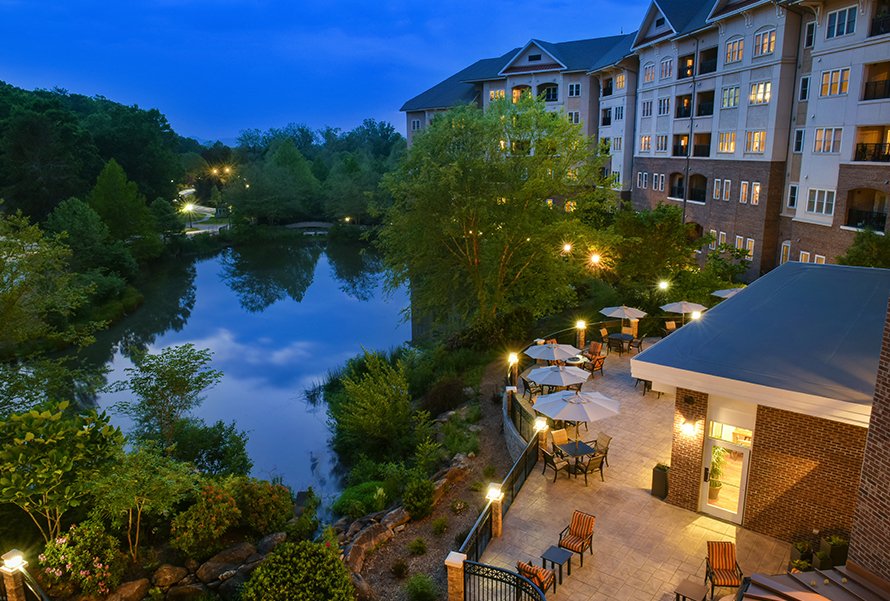 Find a home that supports the lifestyle you choose
We offer a selection of apartment styles and standalone homes, each designed for active, independent living.
Although each type of residence provides a unique array of features and benefits, they all share the assurance of privacy, security, convenience, and community within a lush, natural setting. Your home will serve as the hub of the lifestyle you choose. So whether you enjoy relaxing at home or socializing out in the community, Givens Estates will always be a warm and inviting place to call home.
Custom upgrades and options are available at an additional cost.
Apartment, Duplex, House & Cottage Options
Distinct neighborhoods
Maintenance (Interior & Exterior)
Lawn and landscape care
Housekeeping (Weekly)
Utilities and trash removal
Campus security
Community Features

Wellness Center with Indoor Pool
Performing Arts Center
Exercise/Aerobics Rooms
Health Clinic
Therapy Rooms
Pharmacy
Arboretum
Greenhouse
Gardens with Raised Beds
Library/Media Center
Business Center
Arts & Crafts Room
Pottery Studio
Painting Studio
Woodcarving Studio
Friendship Park
Friendship Park is our newest neighborhood on the Givens Estates Campus. Here you'll find a choice of upscale apartments with open floor plans, efficiently organized and nestled along an ambling spring-fed stream.
Two modern-mountain style buildings house a total of 80 residences, each with easy access to elevators. Residents enjoy beautiful wooded views from their oversized balconies or walk-out patios.
Take a virtual walk through three of our Friendship Park floor plans: The Aspen, The Cedar, and The Walnut.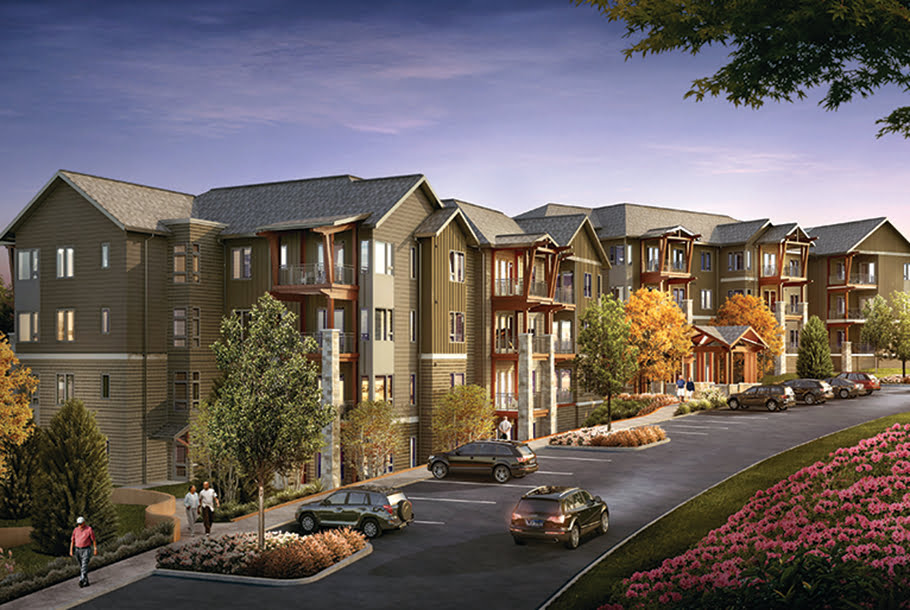 Asbury Commons
Located in the heart of the community, the studio and one or two-bedroom apartments at Asbury Commons have views of walking trails, creeks, and gardens. Apartments feature crown moldings and a kitchen or kitchenette with raised panel wood cabinetry. The building has elevators, social balconies, and resident storage.
Connected to Oxford Commons & Life Enrichment Amenities
Laundry facilities available
Guest suites available for family & friends
Convenient parking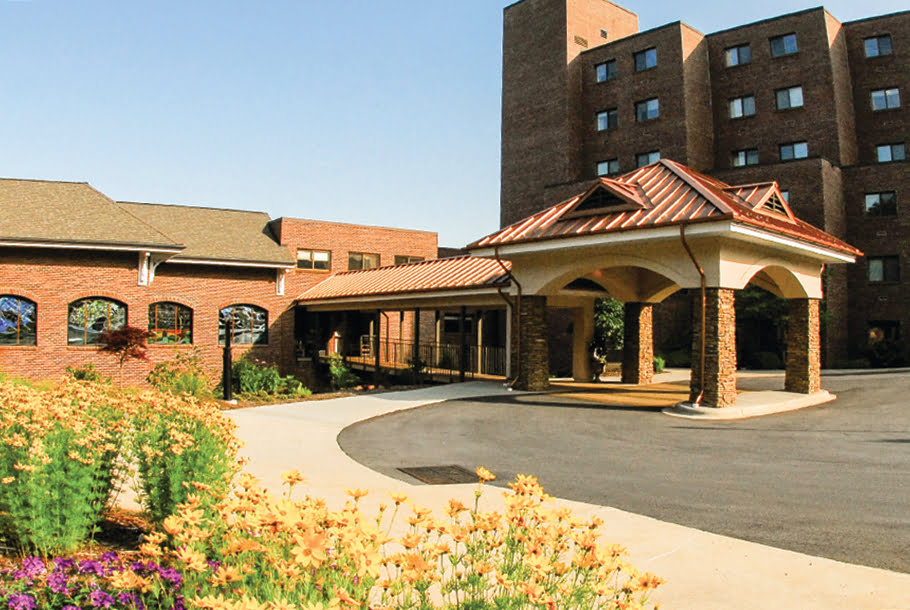 Oxford Commons
The elegant Oxford Commons and Community Center graces our campus entrance and contains attractive amenities such as dining venues, the Wellness Center, and gathering spaces. The apartments in the access-controlled building have 9′ smooth ceilings, crown moldings, and large balconies with views of mountains and scenic courtyards.
Master Bath Double Vanity
All Large Appliances including Washer & Dryer
Full Kitchen with Wood Cabinetry
Resident Storage and Underbuilding Parking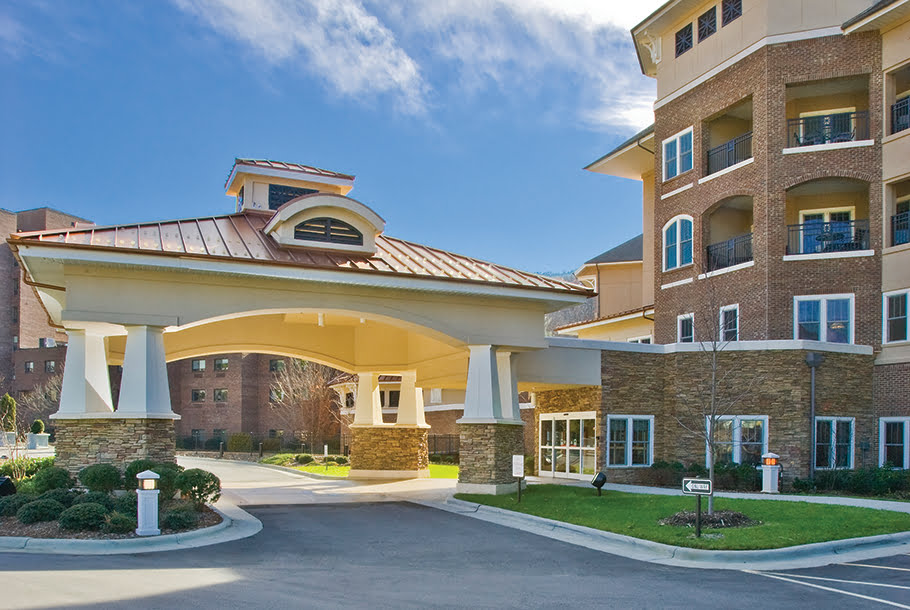 Creekside Apartments
Each apartment building features a welcoming lobby with a fireplace, elevator, underground parking, and a central hub for sending and receiving mail. Every apartment includes 9′ smooth ceilings with crown moldings, all large appliances, double vanity in the master bathroom, and a balcony. Select apartments overlook creeksides and trails.
Granite Kitchen Countertops
Full Kitchens/Upgraded Appliances & Cabinetry
Laundry Room w/Full-Size Washer & Dryer
Underbuilding Parking for Each Residence Duplexes
Our Duplexes feature a fully equipped kitchen, washer & dryer, central heating/air conditioning, vinyl flooring in the kitchen and bath, carpeting throughout living areas, and a private mailbox. There is space for parking your vehicle in either a carport or a garage. Carports are separated by a common wall that helps safeguard privacy.
Lady Huntingdon Lane – Feature Carport with Storage
Cokesbury Lane – Feature Finished Basements and a Large Single Car Garage
Spacious Driveway
FedEx & UPS Door Delivery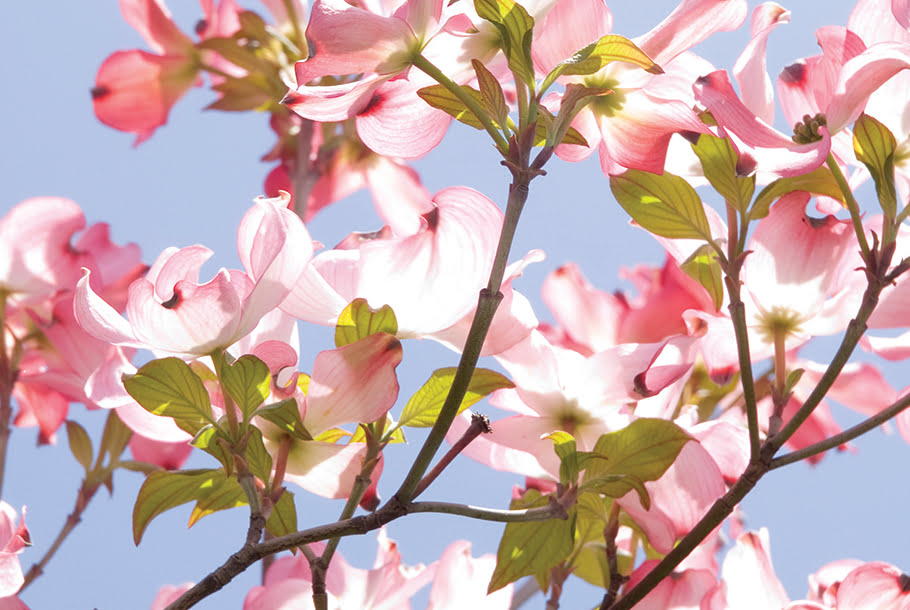 Cottage Homes
The quiet streets and cul-de-sacs of the Givens Estate campus are home to these charming single-family homes featuring generous frontage. The spacious, fully equipped kitchens have granite countertops, and every home has a full-size washer and dryer and central heating/air conditioning. Some cottages have hardwood floors, and other customizations and upgrades are available. Cottage sites include mountain views or level lots perfect for gardening.
Two Car Garages
Sunrooms/Screen Porches
Decks or Patios
Basements
Cottages with Finished Basements have two additional bedrooms, a full bath, a recreation room, and storage. Houses
Houses range from 1100-1400 square feet. Each home is unique with a custom-designed floor plan that is like no other. Please contact your marketing representative for all the details.