All Are Welcome Here
When you become a resident of Givens Estates in Asheville, NC, you become an integral part of a senior retirement community that is better because you are here. Differences are celebrated and viewed as strengths and opportunities to broaden understanding and empathy. We strive to be a genuinely inclusive retirement community that creates a sense of belonging regardless of race, color, national origin, religion, gender, or sexual orientation.
Play Video
Learn more about our community's commitment to inclusivity
https://cdn.jwplayer.com/videos/15oSk9A6-kSTR9Fmq.mp4
Your Life. Your Choice.
You decide how to spend your days at Givens Estates. Residents can embark on new careers, kindle new relationships, and discover new interests. At Givens Estates, there are abundant opportunities for engaging with the senior community. You choose which diverse activities, wellness programs, dining experiences, and cultural offerings you embrace.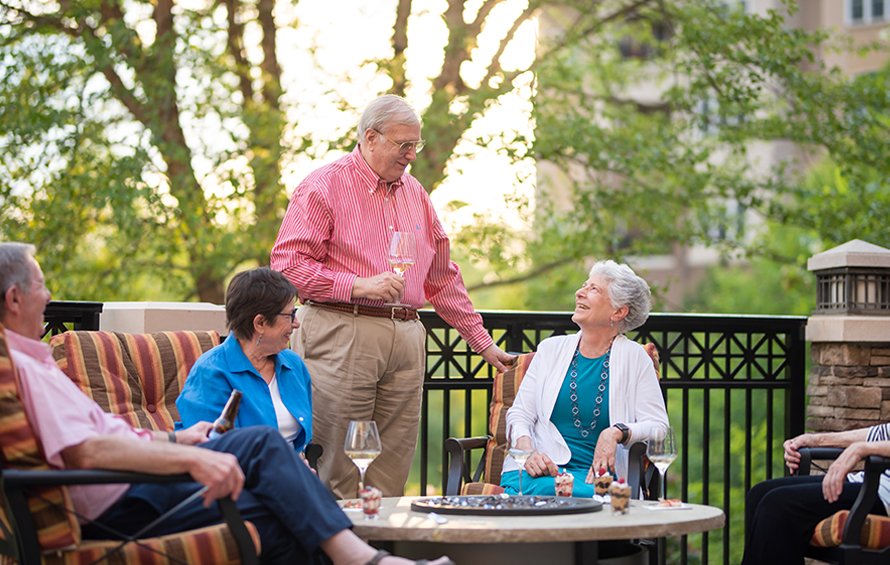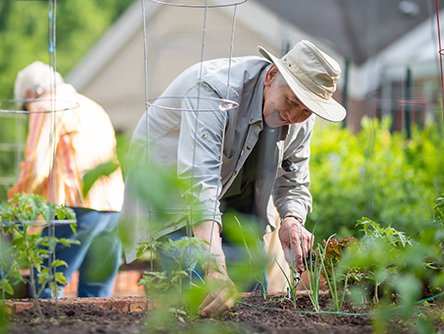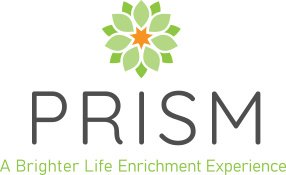 Life enrichment goes beyond filling your schedule with classes or participating in online workshops. Our wellness philosophy is a comprehensive and active pursuit of a healthy, balanced life. At Givens Estates, our mission is to provide senior residents with opportunities that support holistic living, personal growth, and individual fulfillment.
Play Video
Explore opportunities for enrichment at Givens Estates
https://cdn.jwplayer.com/videos/rxGp1L5C-kSTR9Fmq.mp4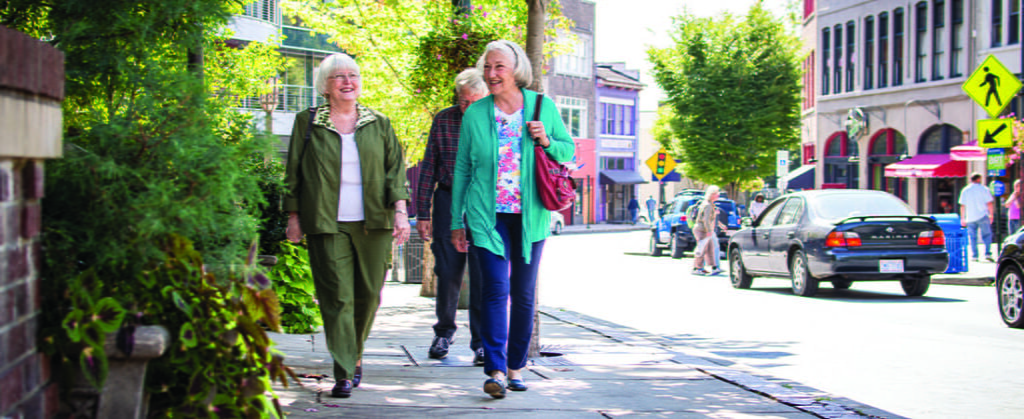 Arts & Culture
Asheville's culturally rich setting is the perfect backdrop for senior residents who enjoy music, art, history, language, and other forms of the humanities. Stay on campus to pursue art in our resident-led Givens Art Gallery, attend a music class, or spend time in one of our three studios dedicated to pottery, painting, or arts & crafts. Travel off campus to attend the theatre, symphony, or an off-the-beaten-path gallery. Whether you are a creator or consumer of culture, Givens Estates enables you to contribute to the artistic scene and support the vibrancy of Asheville, NC.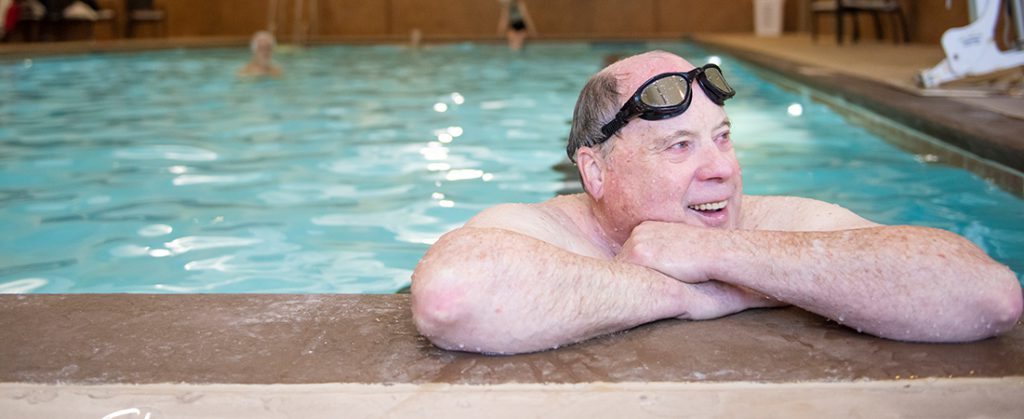 Fitness
Our senior residents choose how they want to stay physically fit. Some prefer traditional indoor activities like workouts in our fitness center, yoga or aerobics classes in our studio, or swimming in our community pool. However, many residents also take advantage of our 215-acre campus to stay physically fit and well connected to the outdoors. Five miles of hiking trails and many open spaces for outdoor activities like bocce ball and croquet provide opportunities to enjoy the beautiful mountain setting of Asheville.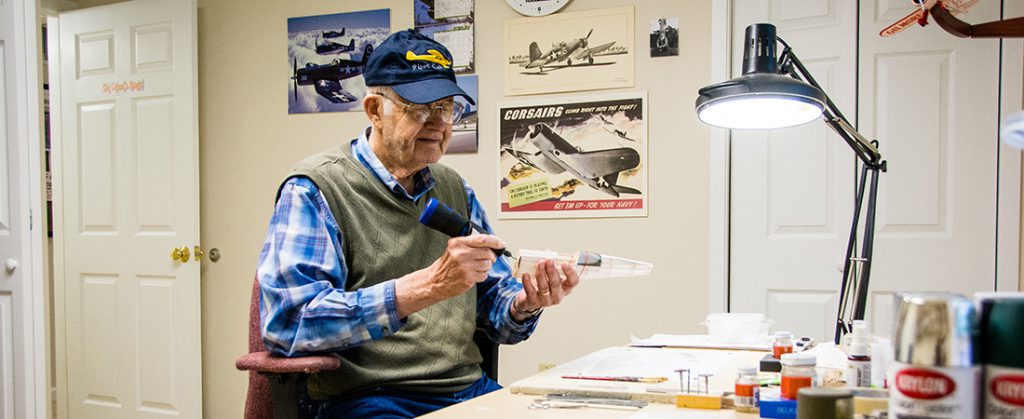 Learning
Life is more meaningful when new ideas are discovered and explored. Our senior residents expand their minds through resident-led discussion groups and book clubs and attend knowledge-sharing seminars on stimulating topics like diversity, equity, and inclusion. Givens Estates residents are life-long learners and actively engage in individual and group learning experiences, including the internationally acclaimed Osher Lifelong Learning Institute (OLLI) at UNC Asheville.
Giving Back
Volunteering is a significant part of the culture in this purpose-led senior living community. Our Volunteer Partner Agency Board helps residents connect with a variety of on and off-campus in Asheville, North Carolina. Our local partnerships include Mission Hospital, Habitat for Humanity, MANNA Foodbank, the North Carolina Arboretum, and the Asheville Buncombe Community Christian Ministry.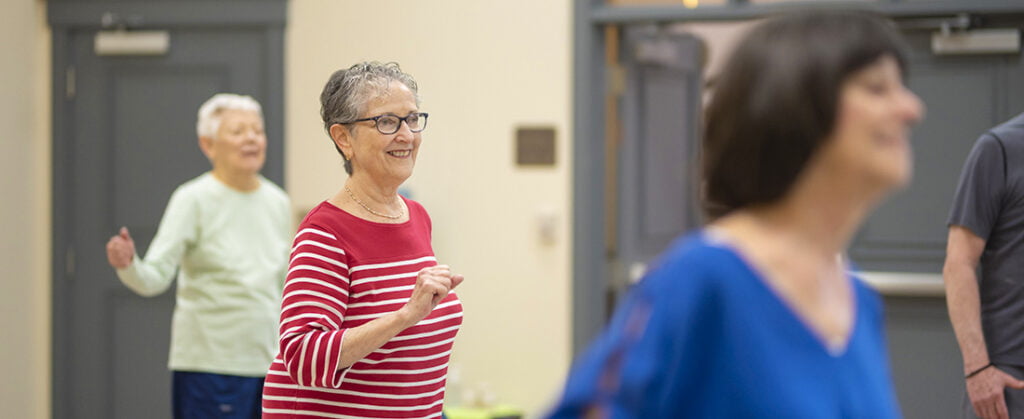 Mindfulness
Our wellness culture focuses on supporting you by being fully present and engaged in those things that are meaningful to you. Mindfulness is woven into the fabric of our senior living community and grounds us with purpose and direction. Because mindfulness is a part of the wellness journey, we are committed to fostering an environment conducive to becoming the best version of yourself.
Social
Our Life Enrichment team masterfully creates social opportunities for senior residents to enhance their relationships and form bonds with other residents. Residents meet old friends and form new friendships by participating in activities such as patio dance parties or a lively game of cornhole. The Social Brew serves as a casual gathering place to connect with others over a coffee or a glass of wine. There is a place for gregarious extroverts and introverts who prefer a smaller, more intimate social circle.
Spiritual
Our senior living community places a high value on spiritual inclusion. At Givens Estates, you are free to worship where, when, and how you choose. Some residents appreciate our serene chapel for contemplation, prayer, and services, while others embrace moments of private reflection or meditation outdoors. We welcome all and consider our spiritual diversity a strength of our community.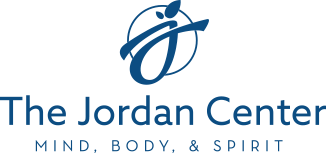 Find your perfect "fit" here, from working out on your own, joining a regular class, or receiving private instruction with a fitness or therapy professional. Four distinct fitness areas provide ample space to accommodate everyone.
The newly updated fitness room boasts rowing machines, treadmills, recumbent bikes, and weight machines.  The more than 1,700 square foot yoga & aerobics studio offers classes for all fitness levels, including Chair Yoga, Nia, Foot Fitness, Total Fitness, and Tai Chi. If you prefer water exercise, check out the pool for lap swims or water aerobics. And when and if you need it, our therapy team can help you build back strength, balance, and flexibility before or after surgery.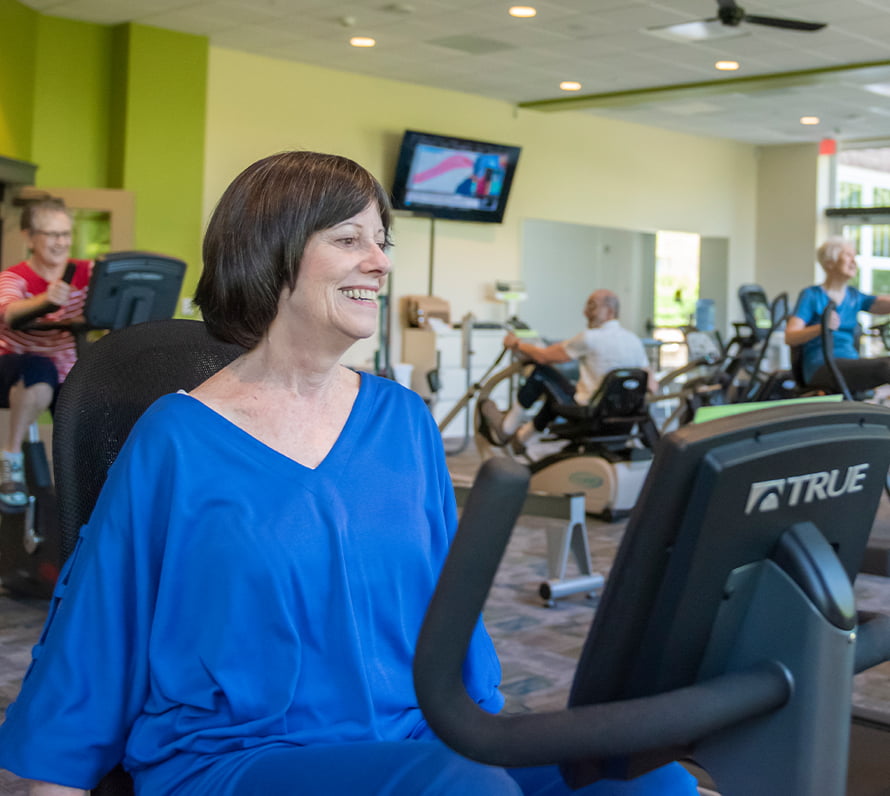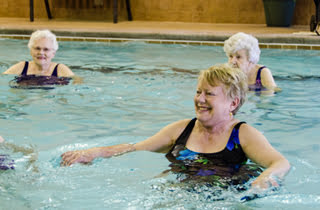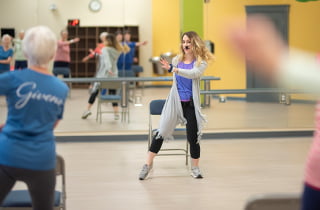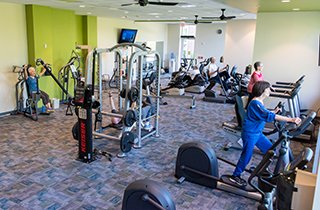 Dining at Givens Estates
Asheville is known for its food scene, and Givens Estates fits right in with three distinct dining venues. Residents have a monthly dining allowance to use as they wish. You choose how you spend your dining dollars each month. Choose a freshly brewed cup of coffee or tea and a light breakfast in The Social Brew, or stop by later in the evening for a glass of wine or a mug of locally brewed craft beer complemented with a small plate. This welcoming café is ideal for meeting old friends or making new ones.
Go to Gallery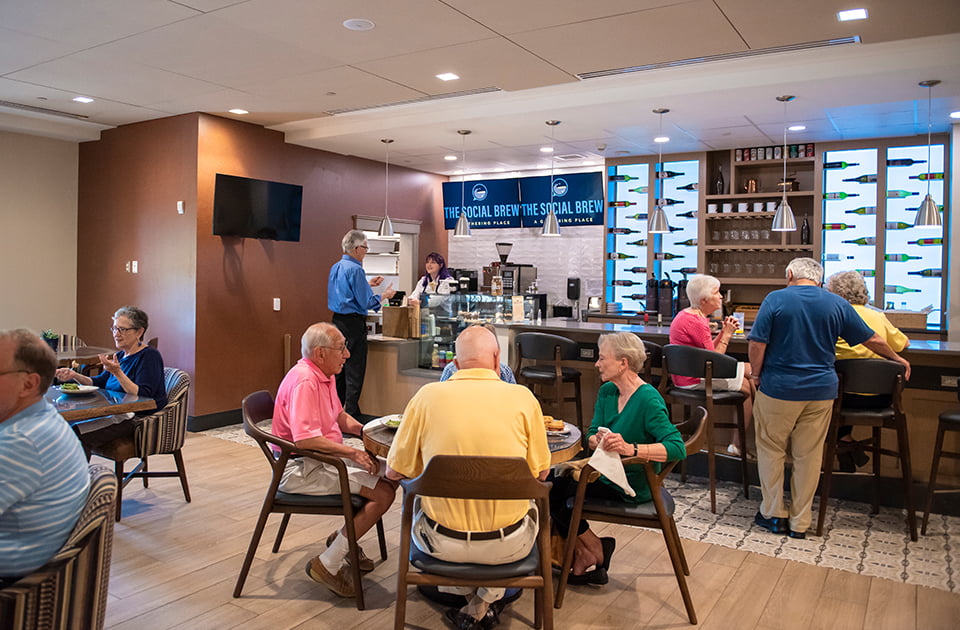 Market + Craft serves up custom sandwiches, salads, and personal pizzas. This casual eatery also boasts fresh baked goods in the bakery, Givens2Go take-out items, and a beautiful gift shop. With ample seating both inside and out, you are sure to enjoy sharing a meal and good conversation with friends.
Go to Gallery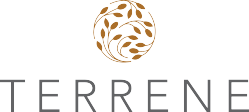 When you are in the mood for an upscale evening meal, stop by Terrene to enjoy an artfully crafted meal prepared especially for you using fresh, seasonal ingredients. Sit at the bar and watch the Chef in action prepare your meal at the French Cooktop or find a cozy corner for a quiet dinner for two. Select a bottle of wine, sit back and relax.
Go to Gallery