Becoming a Resident
Becoming a resident of Givens Estates is one of the greatest gifts you can give to yourself and your family. Our marketing team will be with you every step of the process for a seamless move.
Decision Guide
Your decision to move to a Senior Life Plan Community is an important one that requires research and thoughtful consideration.
This Decision Guide is an educational tool that can help you consider all the factors and common questions.
Please choose the option that best describes you.
Why Move?
"I wish we had made this move sooner." That is a common refrain you hear from residents when you ask them about their decision to move to Givens Estates in Asheville, NC.
Living at Givens Estates offers peace of mind, a retirement plan for their future, and opportunities to enrich their lives with social, spiritual, and wellness activities. The full continuum of care assures you that if the need arises, you will have access to quality care when you need it.
The sooner you move to Givens Estates, the sooner you can thoroughly enjoy all the benefits of living in a Life Plan Community by making connections with new friends and spending time on the things you love. As a resident, you become an integral part of a senior community with almost a half-century of history. With the responsibilities and burdens of homeownership behind you, you can enhance your life and community in meaningful ways.
Play Video
Hear more about our commitment of improving lives and community
https://cdn.jwplayer.com/videos/4UpDYiJ1-kSTR9Fmq.mp4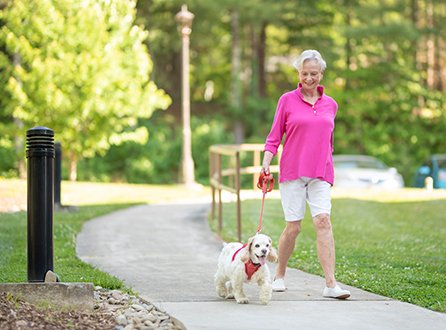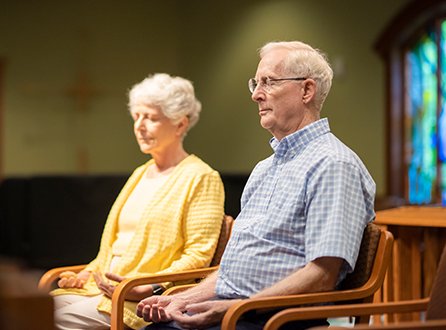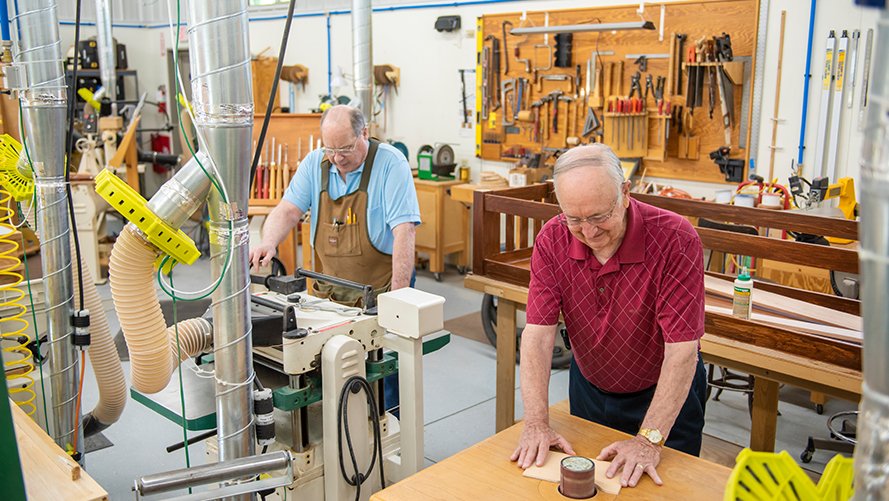 How to Become a Resident
Qualifying for residency at Givens Estates is simple.
The minimum age for residency is 55. For couples, one must be at least 55.
You must be capable of living independently with reasonable accommodations. We require a physician's exam.
Givens Estates conducts a financial analysis before you choose a residence.
Apply to join the waitlist:
Attend an overview session to learn more about our community.
Meet with a Sales & Marketing Representative to discuss your options and preferences.
Apply to join the waitlist.
Inform us of your timeline, when you would like to move to Givens Estates.
Place a 10% deposit on a residence when it becomes available.
Work with our Sales & Marketing team to select your custom finishes and plan your move.
Schedule your closing and move-in.
Become a resident of Givens Estates!
Want to see our campus in-person? Click below to schedule a visit today!
Cost Considerations
The monthly fee at Givens Estates covers many of your typical household expenses, including a monthly meal allowance, weekly housekeeping, utilities, interior and exterior maintenance, landscape maintenance, scheduled transportation, security, and an urgent response system.
You also have access to all the amenities on our Asheville campus, including the Wellness Center, indoor heated pool and Jacuzzi, woodshop, art studios, library, greenhouse, and so much more.
Givens Estates is a Life Plan Community providing the full continuum of care, which means you also receive the intangible peace of mind from knowing your assets are protected and the assurance of quality healthcare in the future.
Givens Estates offers three entrance fee options for independent senior-living residences.
Depending on your goals for your estate plan, you may choose either a non-refundable entrance fee or one that is 50% or 90% refundable. We can assist you in evaluating which entrance fee plan is right for you.
Download our Cost Comparison worksheet form below.
DOWNLOAD PDF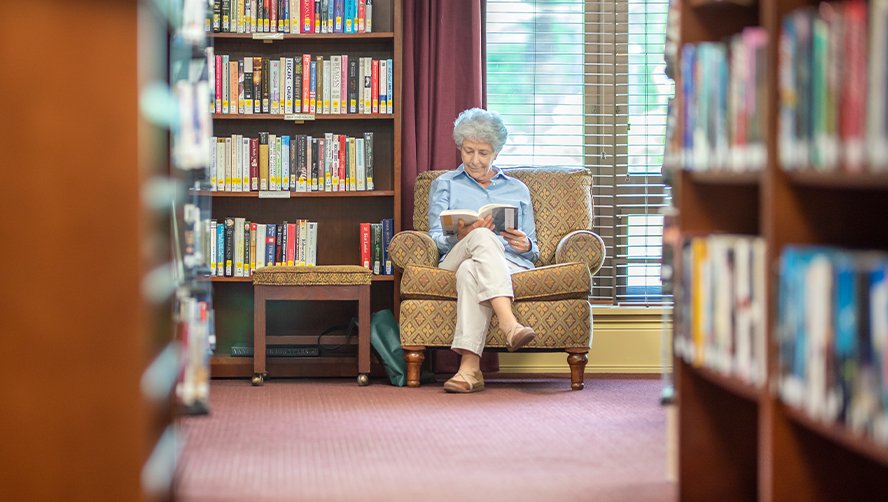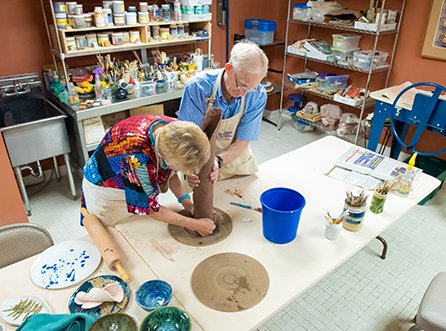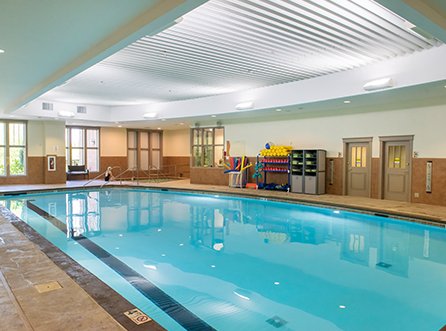 WANT TO SEE GIVENS ESTATES? GET IN TOUCH WITH US TODAY!
Learn about all of the exciting features Givens Estates has to offer.
Marketing Team
Our Marketing Team is your key resource as you consider moving to Givens Estates. We are committed to educating you about the community so that you can make an informed decision.