Services at Givens Estates
Givens Estates aims to enrich your senior life by providing quality services. All residents enjoy housekeeping, grounds keeping, and maintenance services from our friendly staff.
In addition to relieving the stresses and hassles of home maintenance, you can rest assured that your security is a top priority. Our campus has 24-hour security and an urgent call system for additional peace of mind.
Should your needs change, you will also have access to quality health services right here on our Asheville, NC campus. Community Services
One of the benefits of retirement living at Givens Estates is that you can say goodbye to mundane chores like changing your linens, mowing your lawn, and repairing appliances. Givens Estates aims to simplify senior life by offering an array of convenient solutions. While many of our residents still choose to run errands in Asheville, such as hair appointments and pharmacy drop-offs, we do have a number of on-campus amenities. You will have access to a beauty salon, a physician's office (MAHEC), a daily clinic, and a pharmacy within the community, eliminating the need to drive into town.
Convenient and comprehensive services make senior living easy at Givens Estates.
Flexible dining program
Weekly housekeeping
Maintenance of all residence interiors and exteriors
Landscape maintenance
Emergency call system in each residence
Scheduled transportation
Guest rooms for visitors
Telephone, internet, and cable TV available
Water, sewer service, and garbage pickup
Fire Insurance on each residence
Pharmacy available on campus
Drop-in daily clinic
Social services
Fitness coaching
Home care services
Outpatient therapy services
MAHEC Physician's office
Access to high-quality, on-site health care
In-Home Services
In-Home services enhance your independence. Whether you are recuperating from an illness, need regular help in your home, or simply want extra support so you can spend time doing what you love, we're here to lighten your load. Let us do your personal shopping, care for your pet, run a load of laundry, prepare a meal, provide a ride, or help you with your personal care. Our trained and compassionate team is here to step in at a moment's notice and tend to your needs. Our services lift the worry of daily chores from your shoulders, allowing you to experience a brighter day.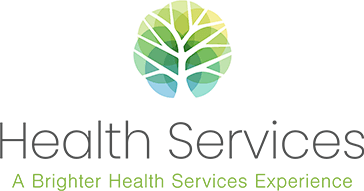 The true meaning of independent senior living is knowing that high-quality care is available to you when and if you need it. As an ecumenical community, Givens Estates has provided a full continuum of quality care for older adults for more than 40 years.
Click below to view our E-Brochure
We offer full-service skilled nursing at Givens Estates Health Center, as well as Medicare-certified short-term rehabilitation and long-term care services. Furnished private and semi-private accommodations with Asheville's spectacular mountain views provide a comfortable environment for senior residents who receive personalized assistance from our knowledgeable and caring staff.
Play Video
Learn how we are expanding the possibilities of aging at Givens Estates
https://cdn.jwplayer.com/videos/vSlWFQK1-kSTR9Fmq.mp4
Remaining at home as long as possible is the goal for many of us. However, when health becomes a concern, assisted living provides a convenient and comfortable living option with suites and other private residences. Personal furnishings make a home that reflects individual style. Our senior residents thrive with programs such as performing arts, educational programs, and excursions.
Click below to download our application
Want to learn more about health services at Givens Estates?
Click to contact us for more information.